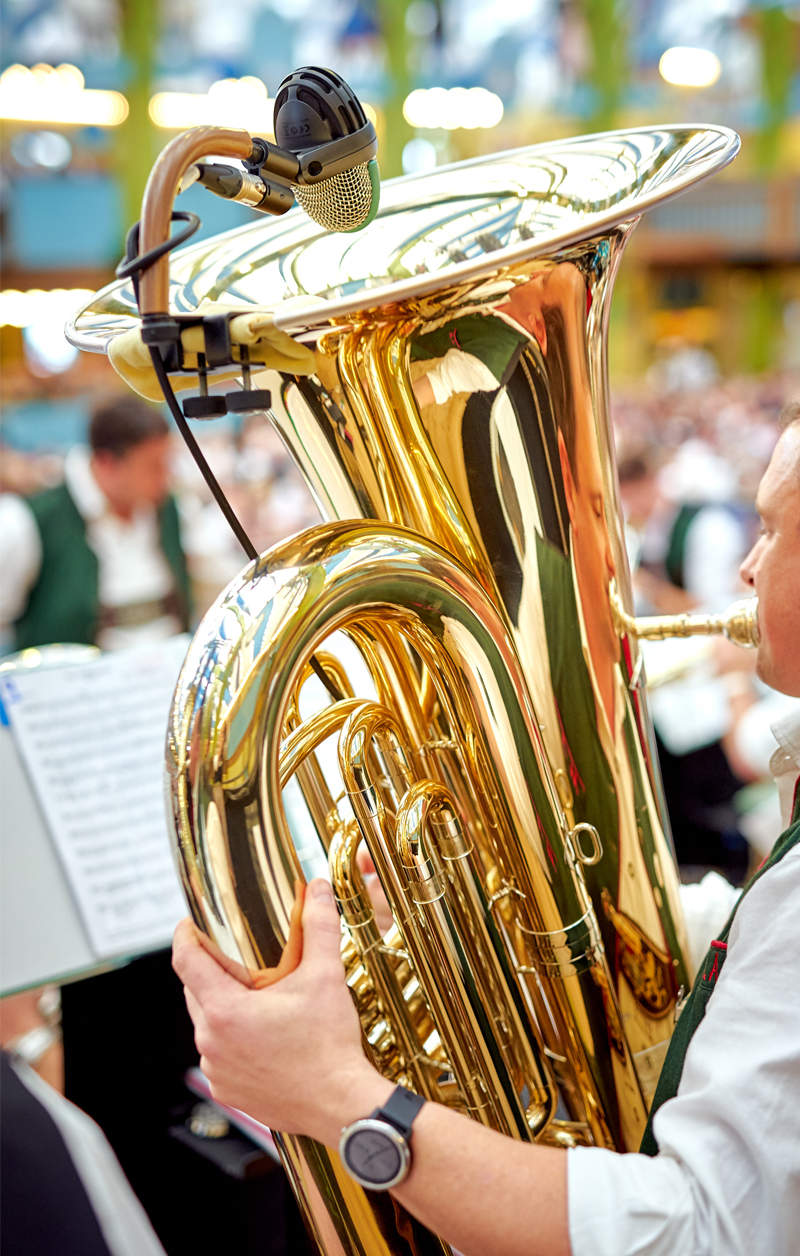 Traditional folk music and party hits
Oktoberfest
band Mathias Achatz
Since 2016, Kapellmeister Mathias Achatz has been on our Ochsenbraterei stage with up to 24 professional musicians and singers.
You can expect traditional, high-quality brass music and solo performances by the bandmaster – and renowned concert trumpeter – at the Mittagswiesn.
Towards the evening, the music changes over to mood music with Oktoberfest hits, popular hits and current songs from the charts.
The Oktoberfestkapelle Mathias Achatz is a perfect match for our tent – because we offer culinary and musical delights, with something for every taste.
Learn more about Mathias Achatz