Our tent at Oktoberfest Munich
When the ox wires again ...
Tradition is held high in the Ochsenbraterei – just as the Bavarian white and blue sky is held high by the hand-painted traditional costume figures in the festival tent.
What makes our tent special is both the culinary offer and the ambience, which has been created by the Haberl host family for more than forty years.
The tent takes its name from the ox grill, the only one on the entire Theresienwiese since 1881, which also symbolically decorates the tent above the main entrance.
Our hospitality emphasizes natural and fresh cuisine – with ox meat, but of course also vegetarian and vegan – accompanied by the top-class Oktoberfest band Mathias Achatz in a light-flooded ambience where each and every guest can feel welcome. When evening falls, our white-blue sky is transformed into an atmospheric evening sky thanks to state-of-the-art – and thus energy-efficient – lighting.
In everything we do for and in the Ochsenbraterei, we are committed to sustainability – because only if we value and protect our environment, preserve traditions, design for the future, can we continue to celebrate exuberantly for a long time to come.
The porters of the Ochsenbraterei
Our hand painted
traditional costume figures
Next to the namesake ox, they are the landmarks of the Ochsenbraterei: the traditional costume figures that span the sky directly under the tent roof.
The life-size figures are all hand-painted and show original costumes of the represented districts and regions – down to the smallest detail, our tent painter Tita Gronemeyer has been painting the costumes since 1980 and refreshes them year after year.
Just as she also designs all the signs in our tent, which are all inscribed and painted by hand.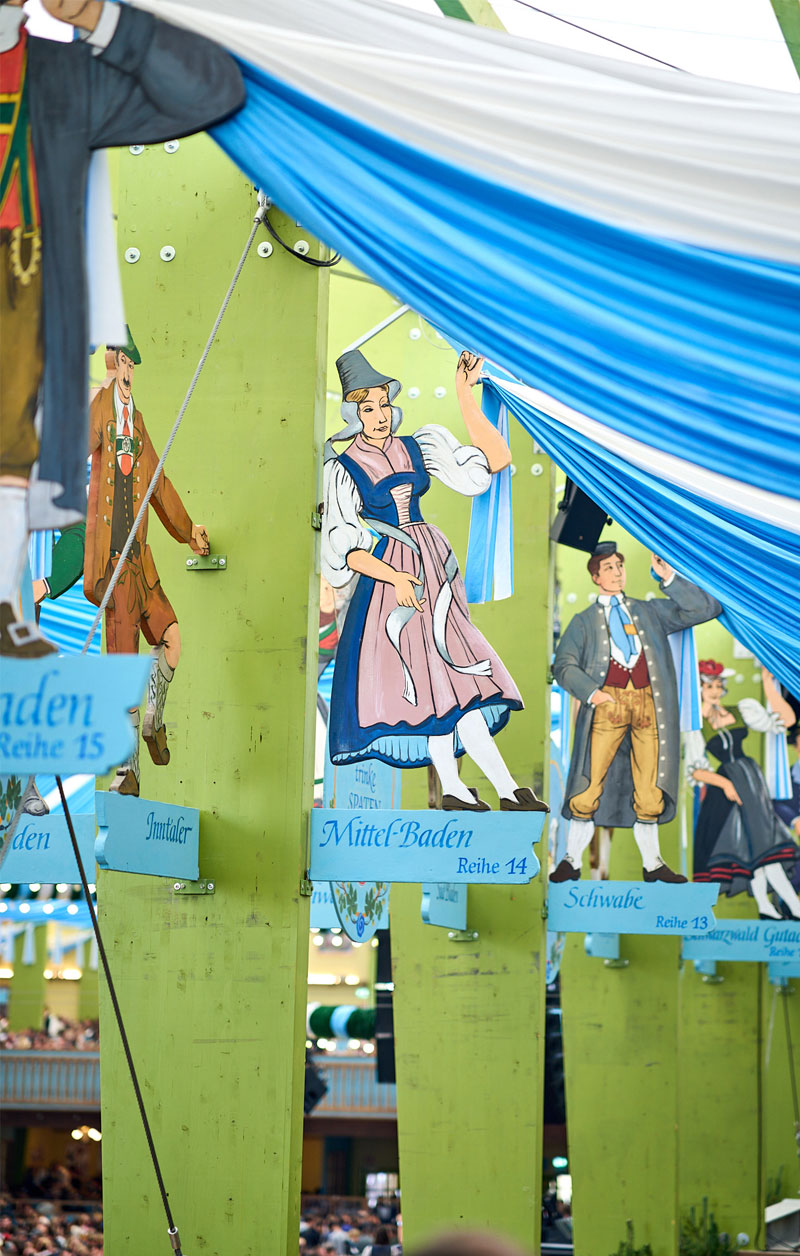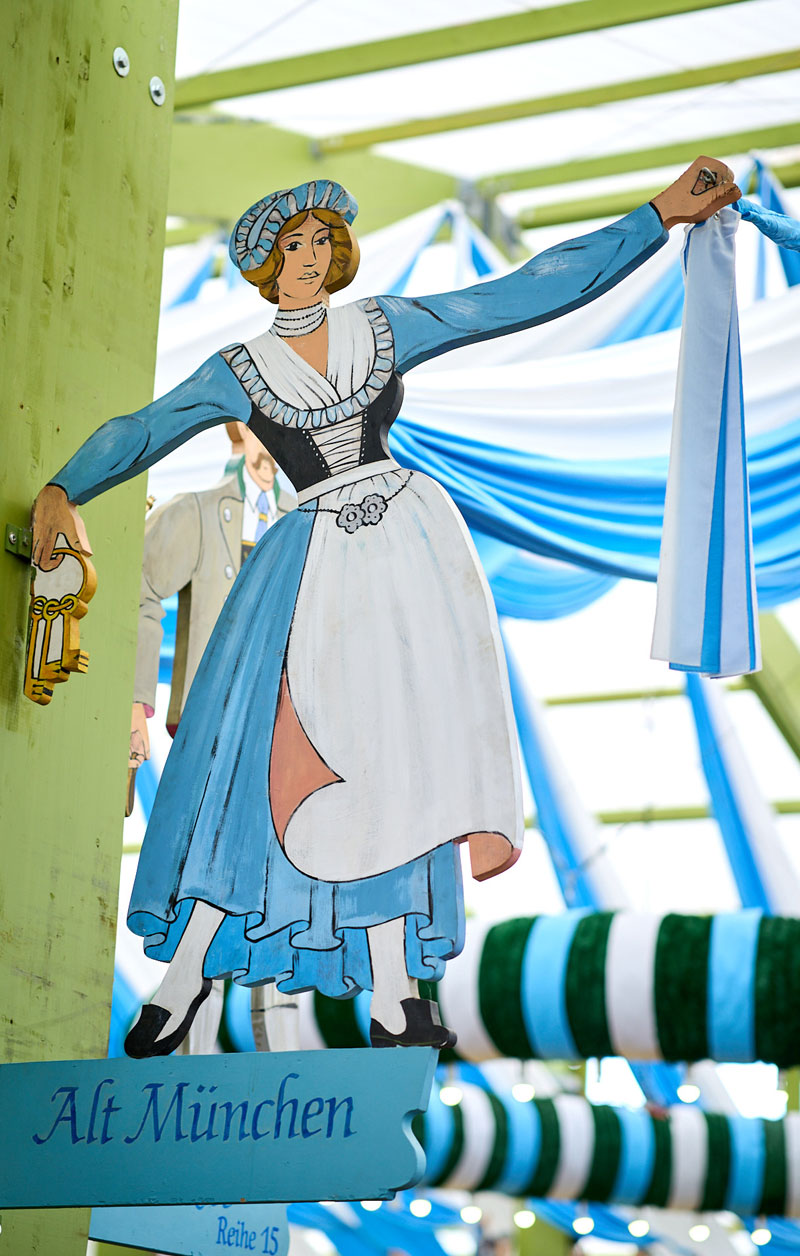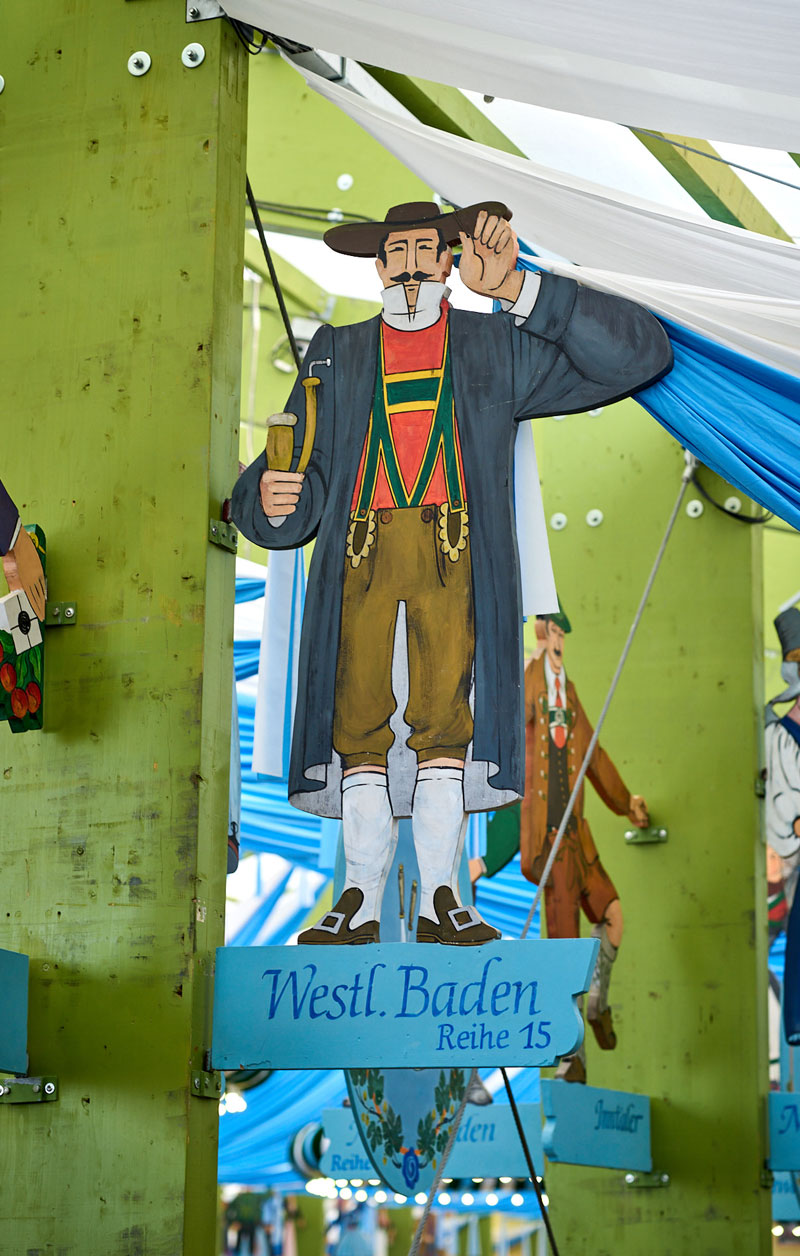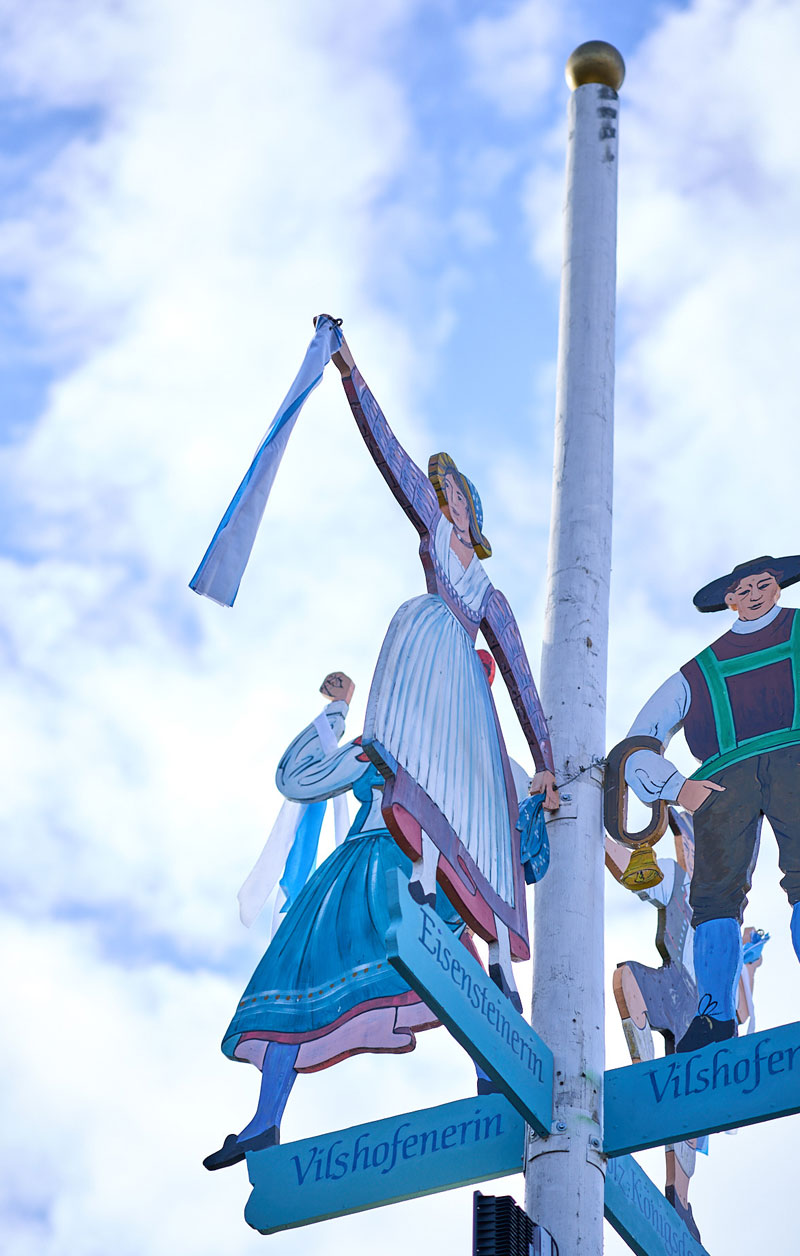 We look forward to seeing you at the Ochsenbraterei
Our host family & Co
Year after year, the team of the Ochsenbraterei consists of about 750 members – and each and every one of them is equally valuable to us. We don't just talk about the "Ochsenbraterei family", we live this feeling of togetherness.
At this point, there is simply not enough space to depict all family members, therefore only a few faces.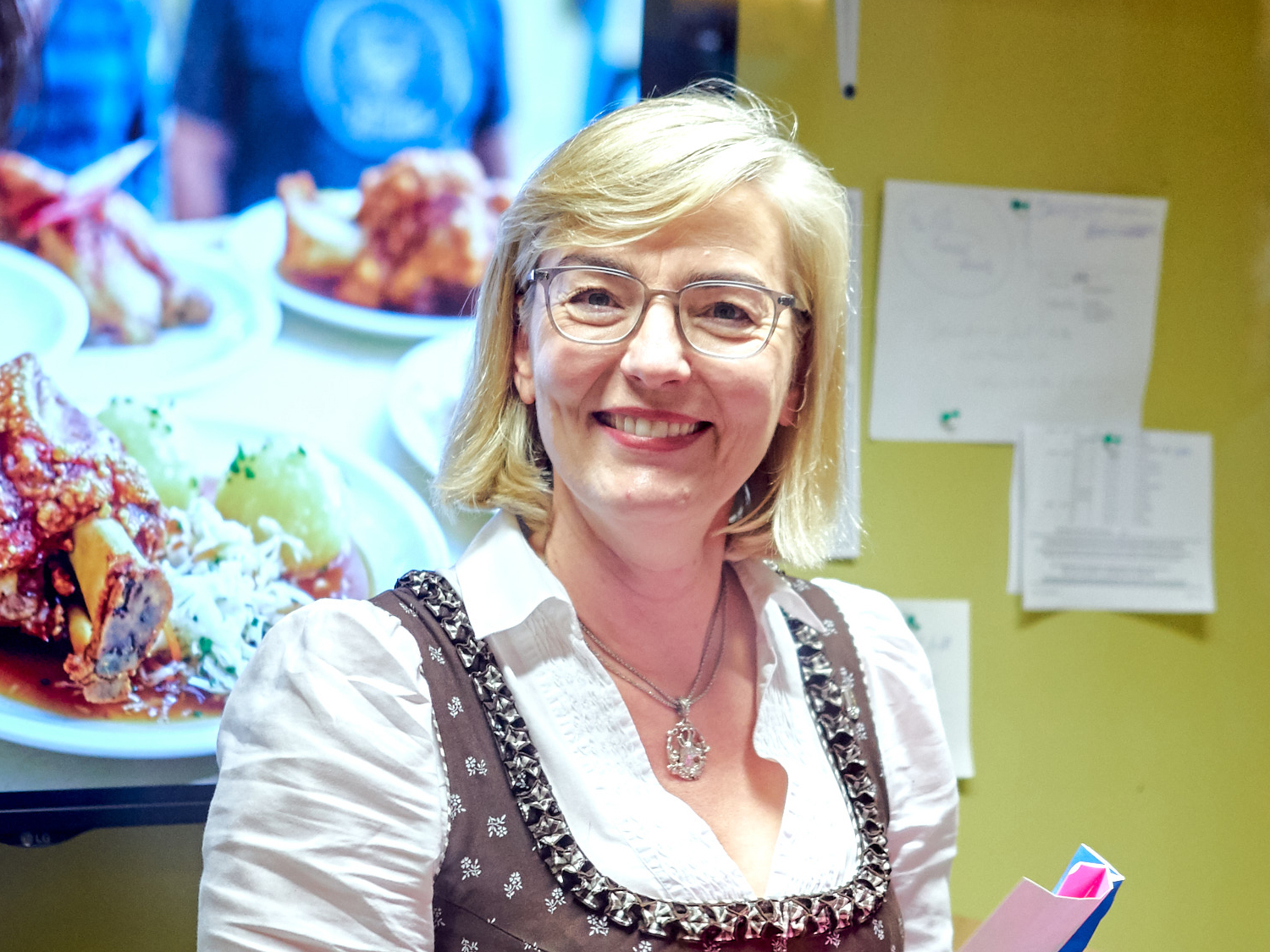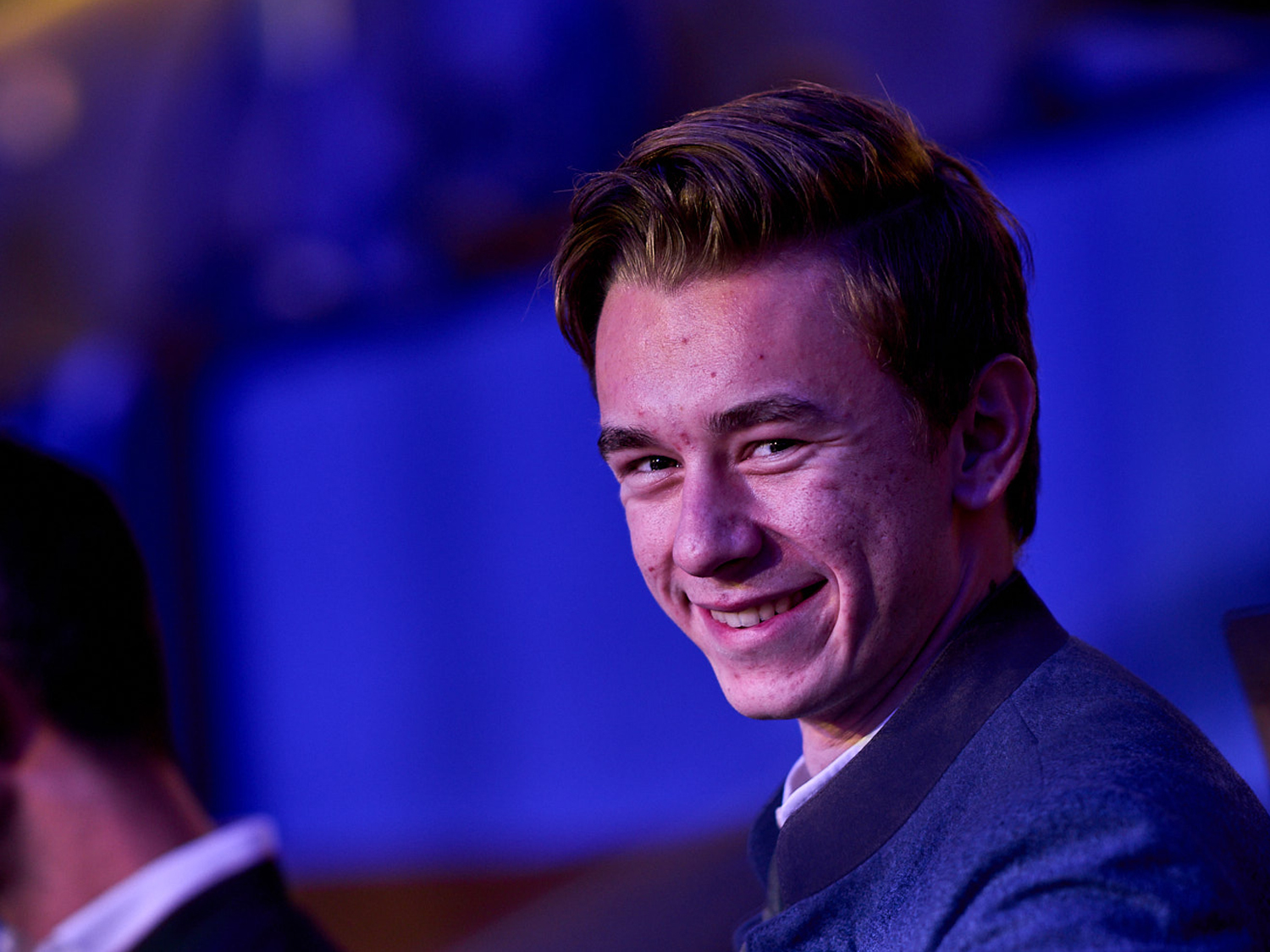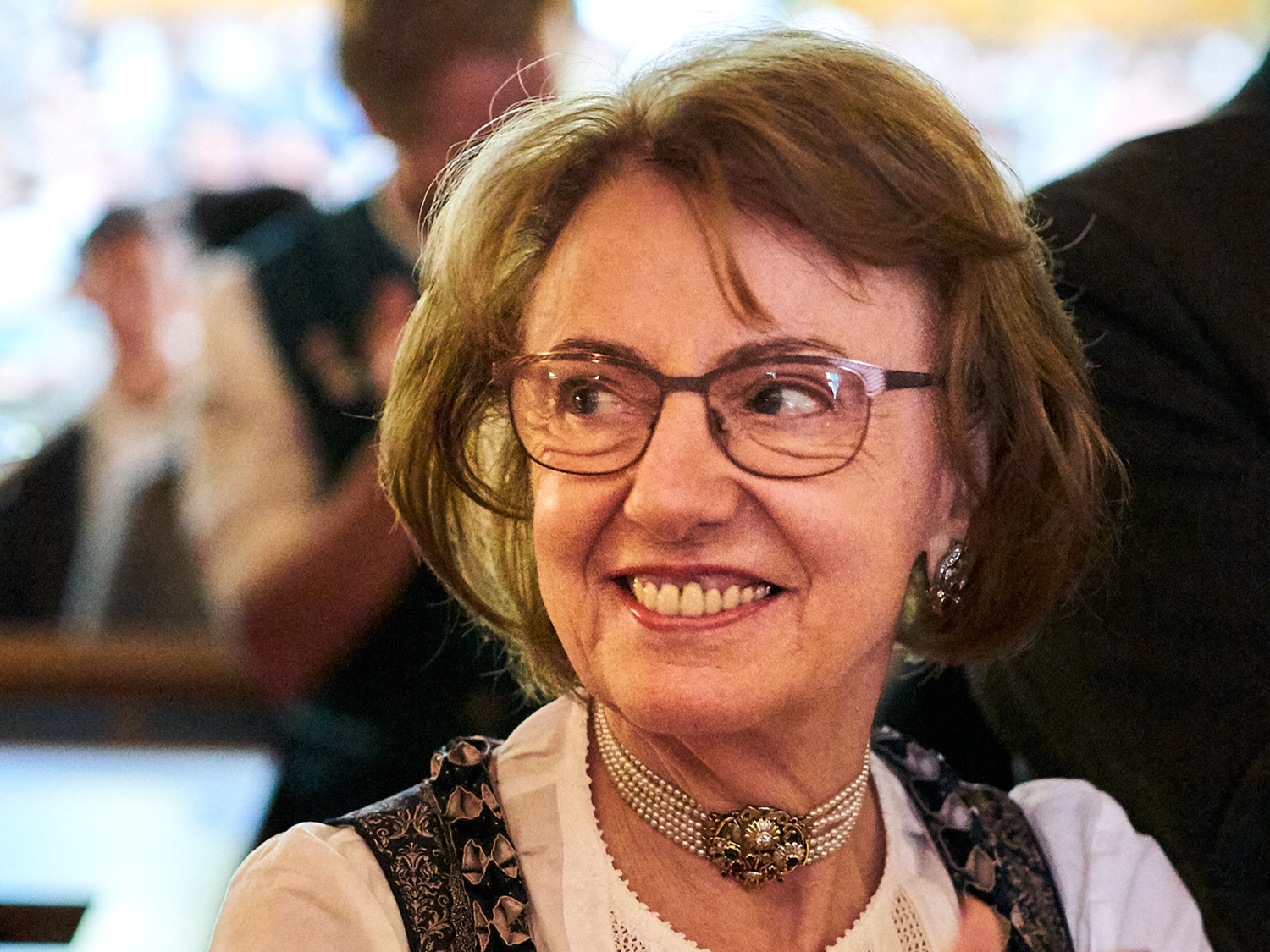 Anneliese Haberl
Seniorchefin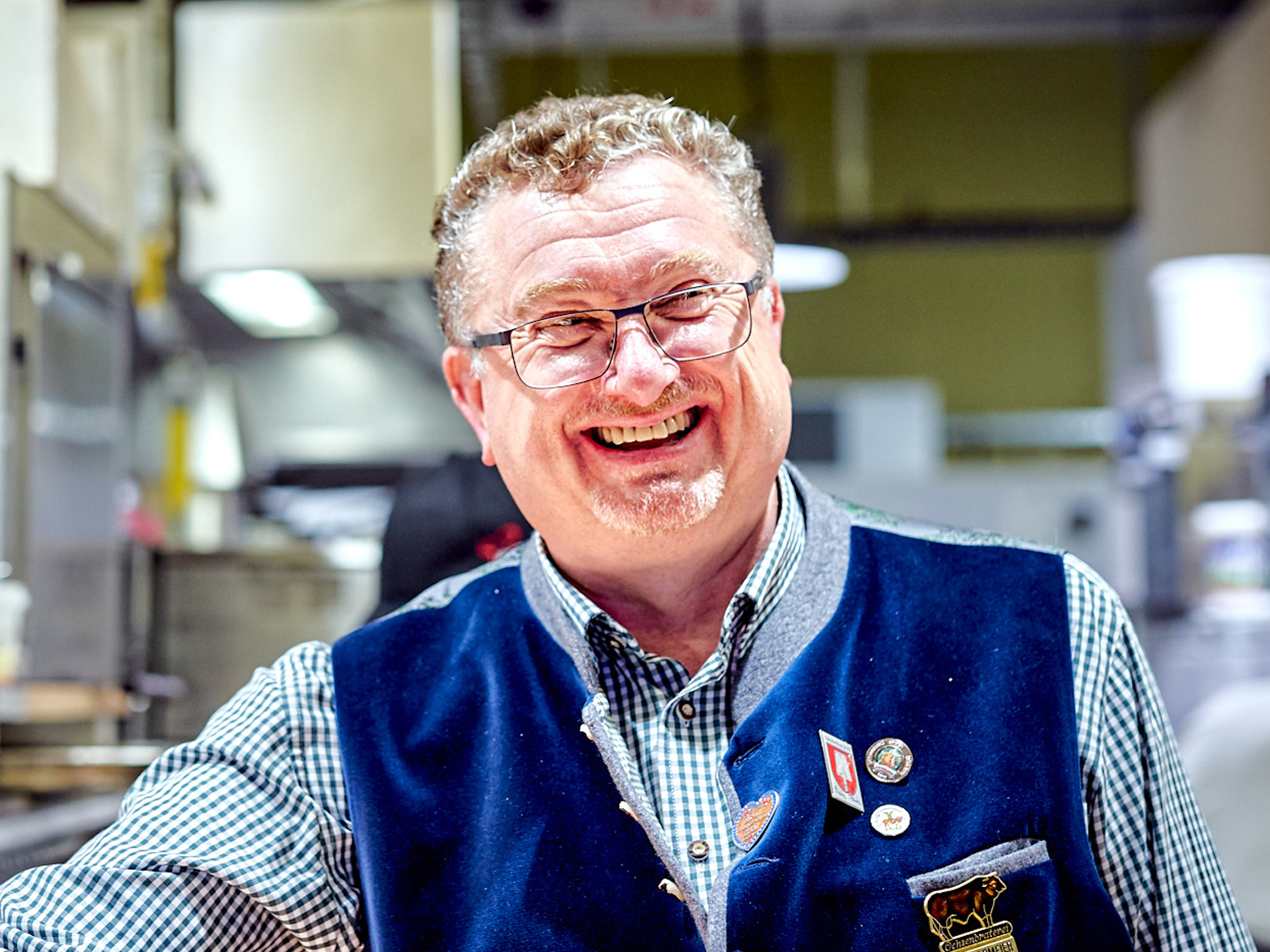 Richard Lindermeier
Küchendirektor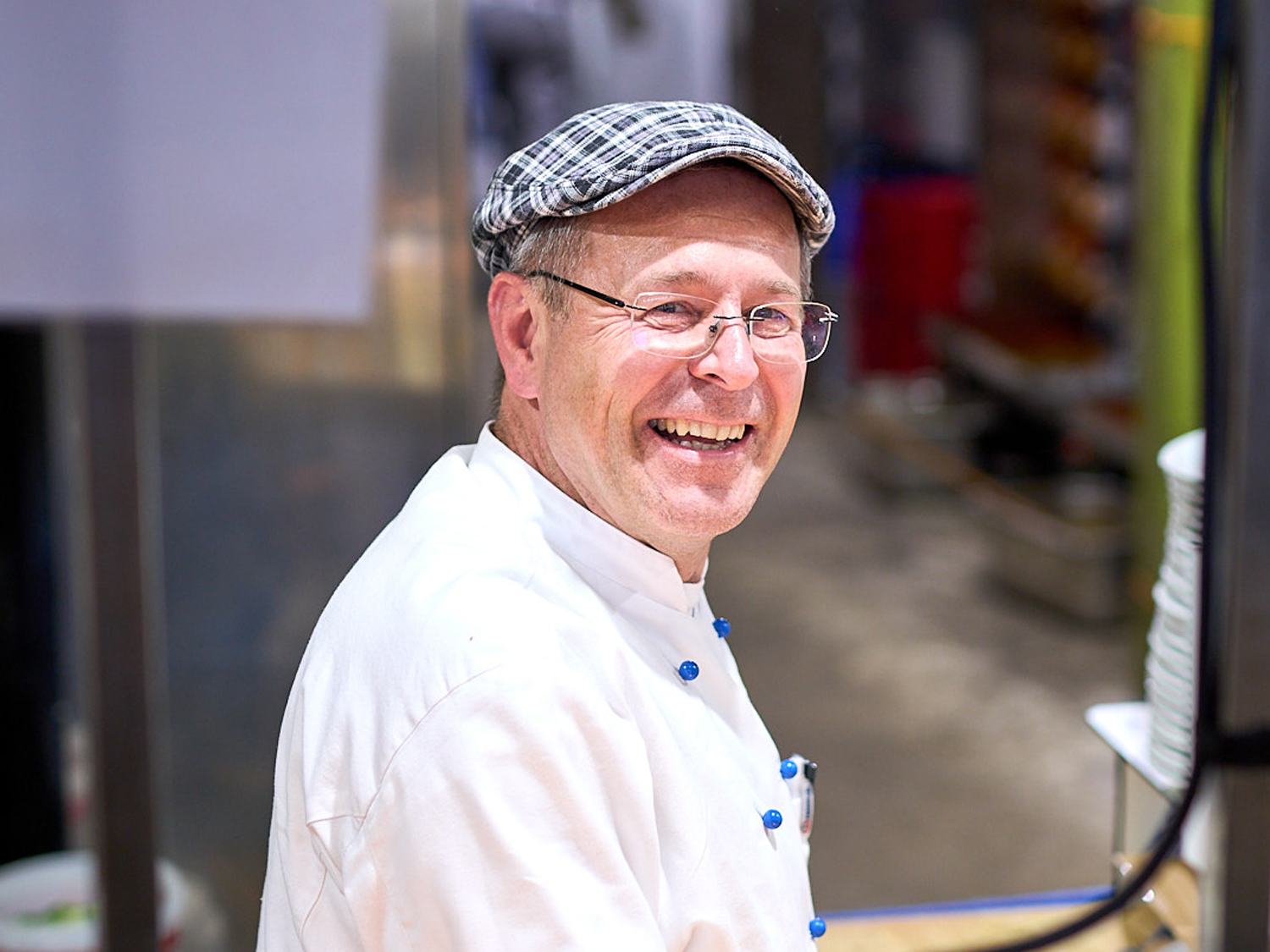 Reinhard Klapka
Küchenchef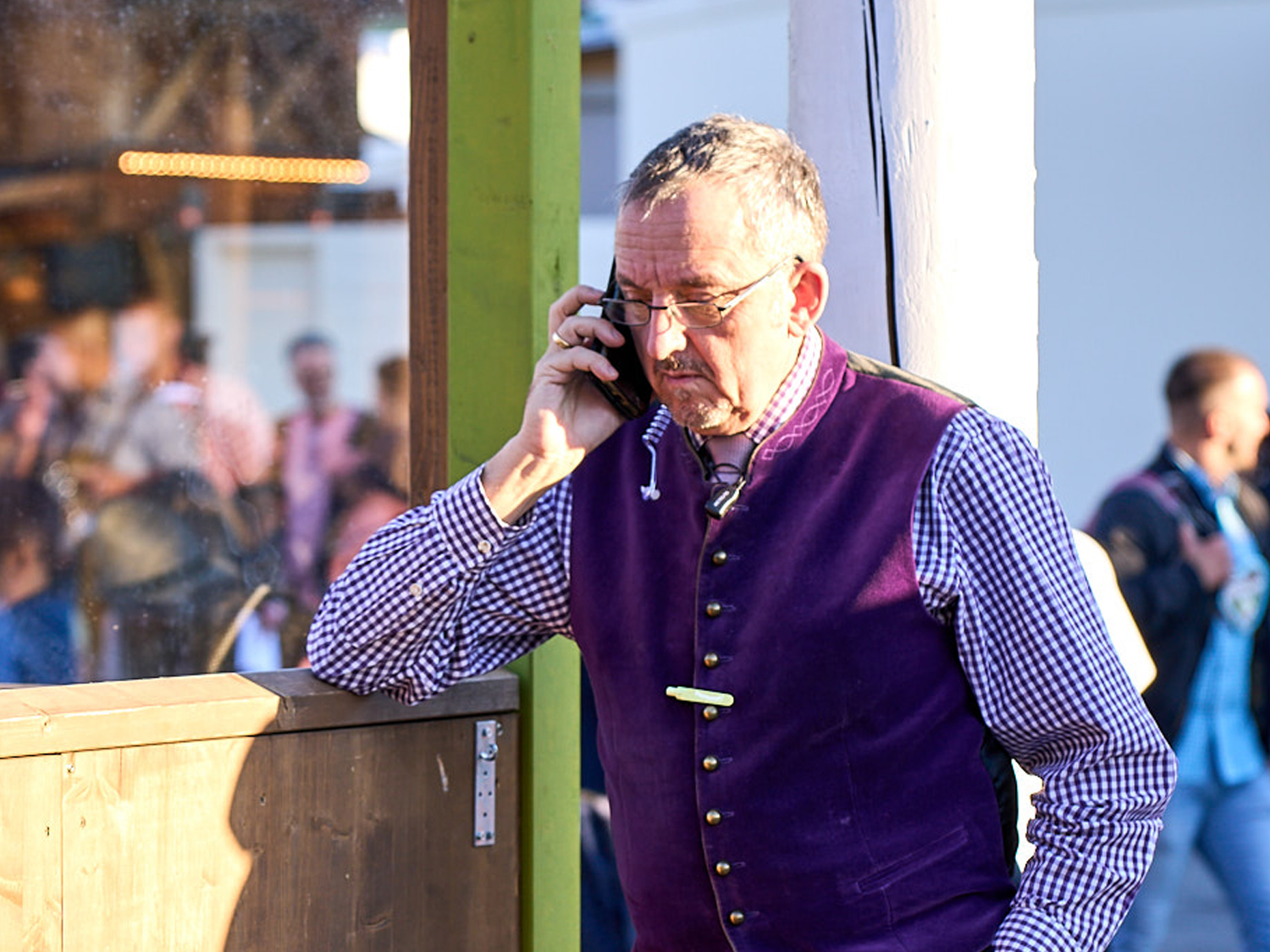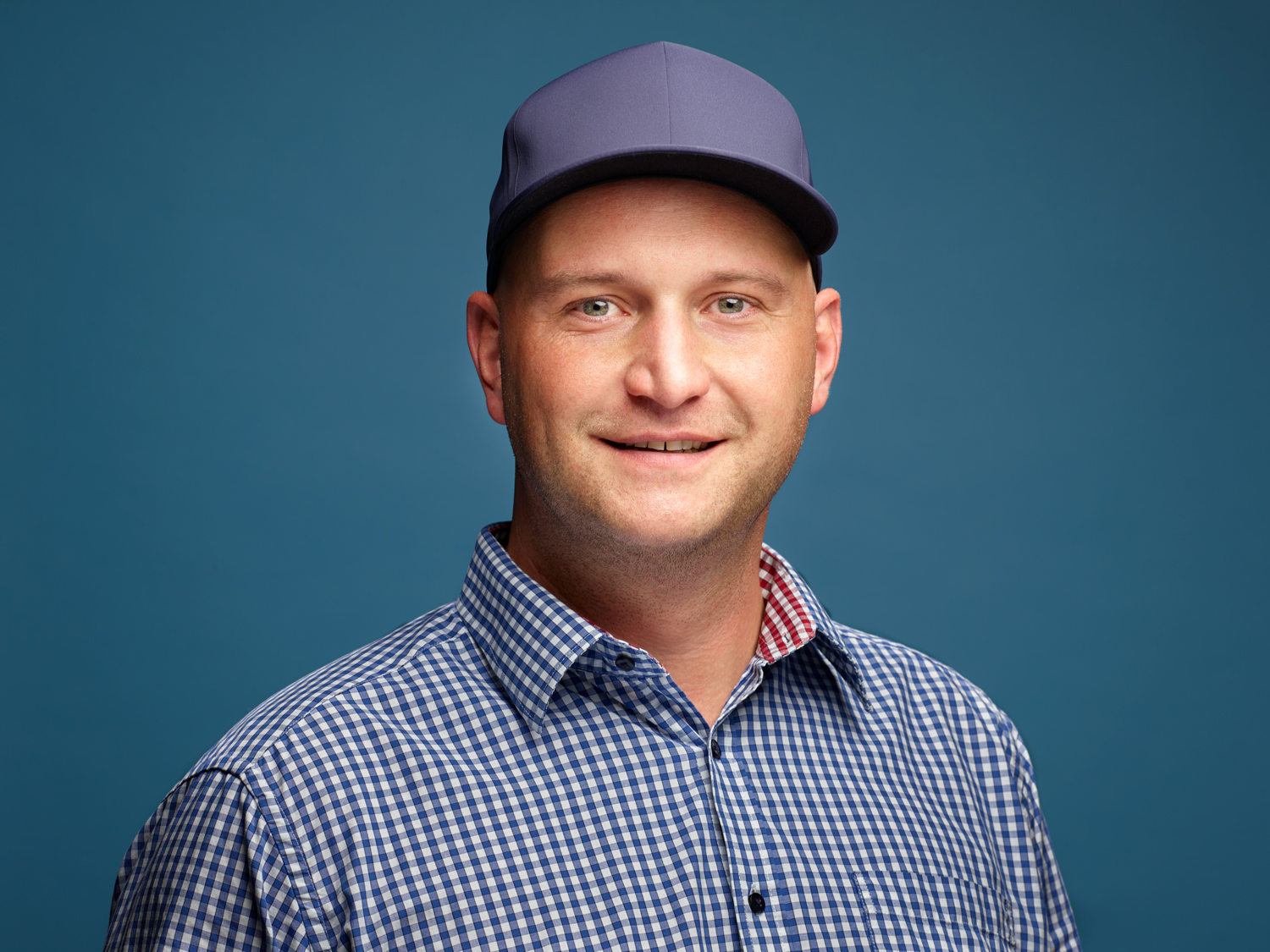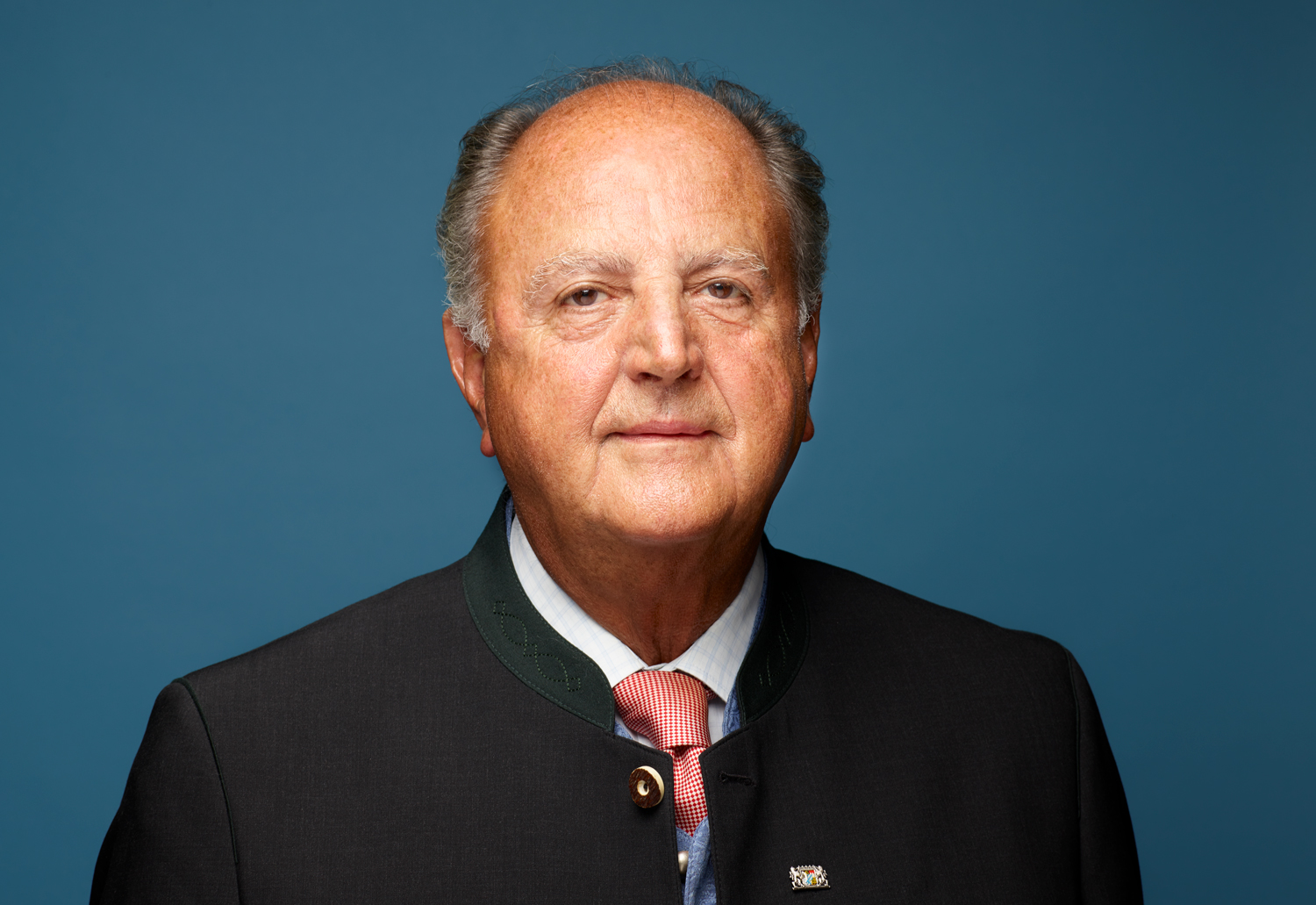 Carlo Brkovic
Gastgeber Brauereibox